Alongside a team of developers and UX designers, created a visual direction for a restaurant pre-ordering app - Olive. Created illustrations, animations and copy that highlighted the brand's quirky character. This concept came from users' need for quick service and need to be in control of their time and ordering choices. Users would be able to preorder their food items from the menu prior to arriving, while they are booking their reservarion, allowing for staff to start preparing their food ahead of time. This app would not only save time for the user but also speed the process on the restaurant side. 
After conducting research on over 100 participants (using Google forms and in-person interviews), created a visual representation of Olive's personas to help guide the brand's vision and UX decisions.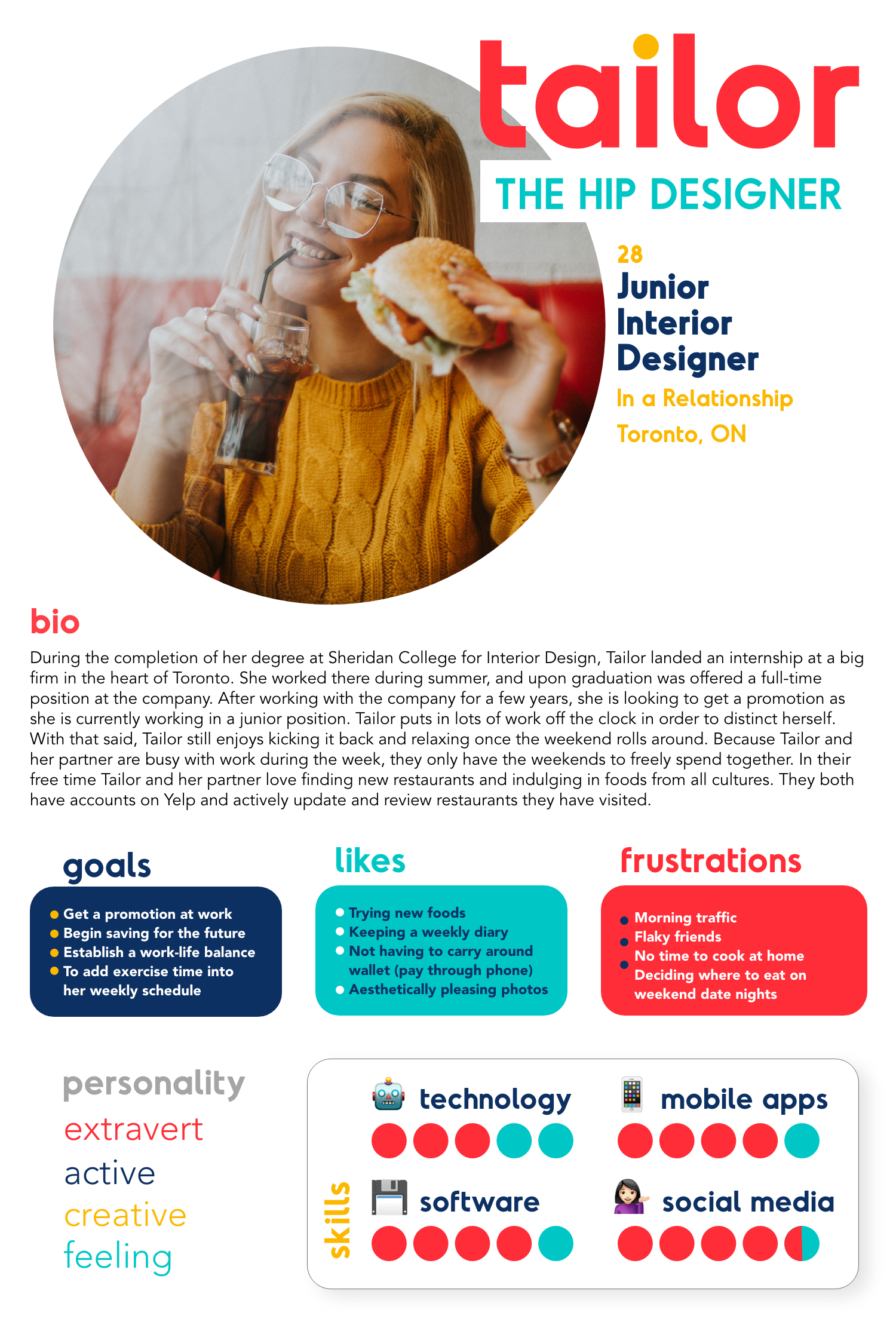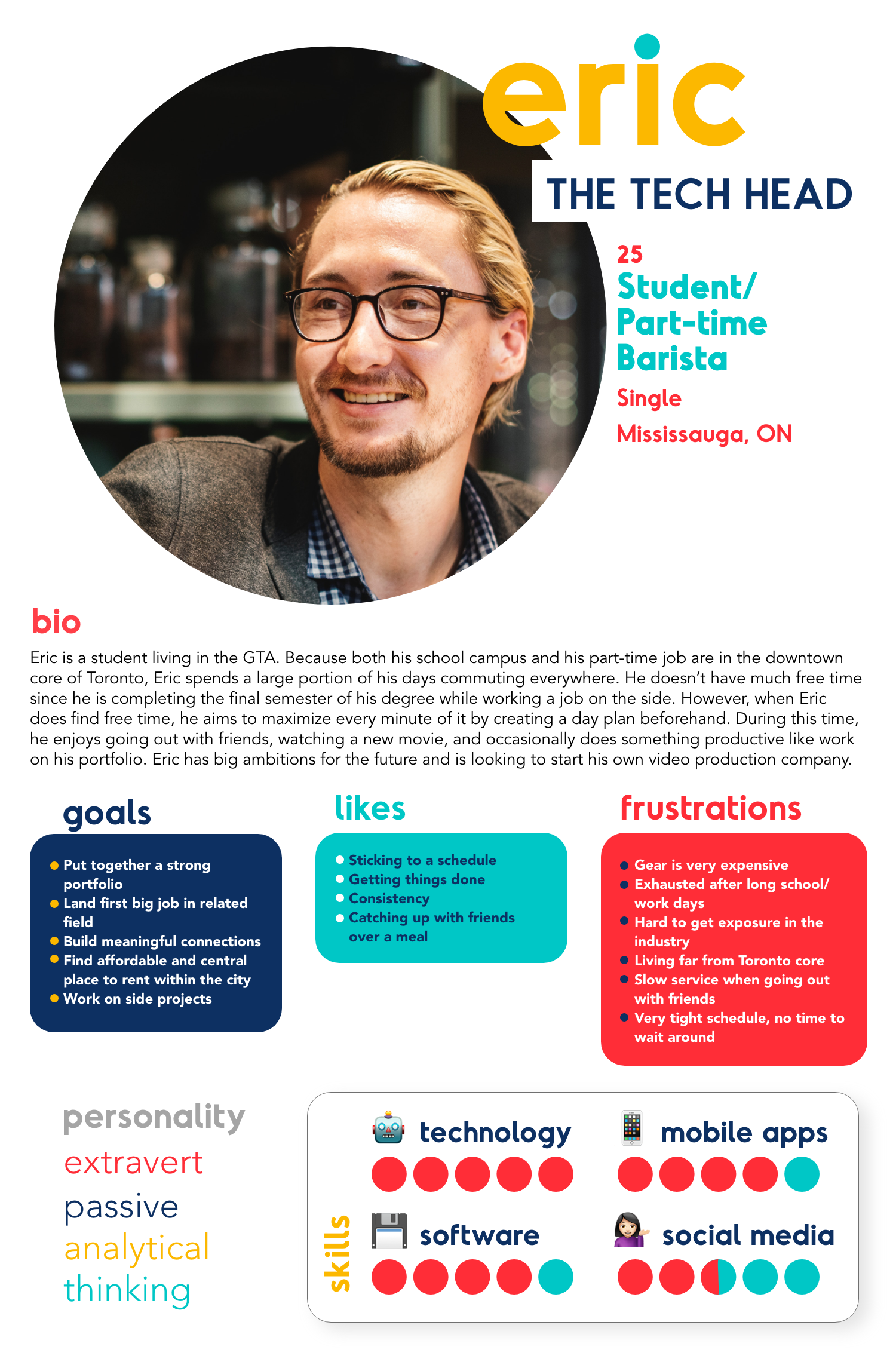 Olive App: Branding & Illustrations
These animations were later converted into a Lottie file which was included in the app.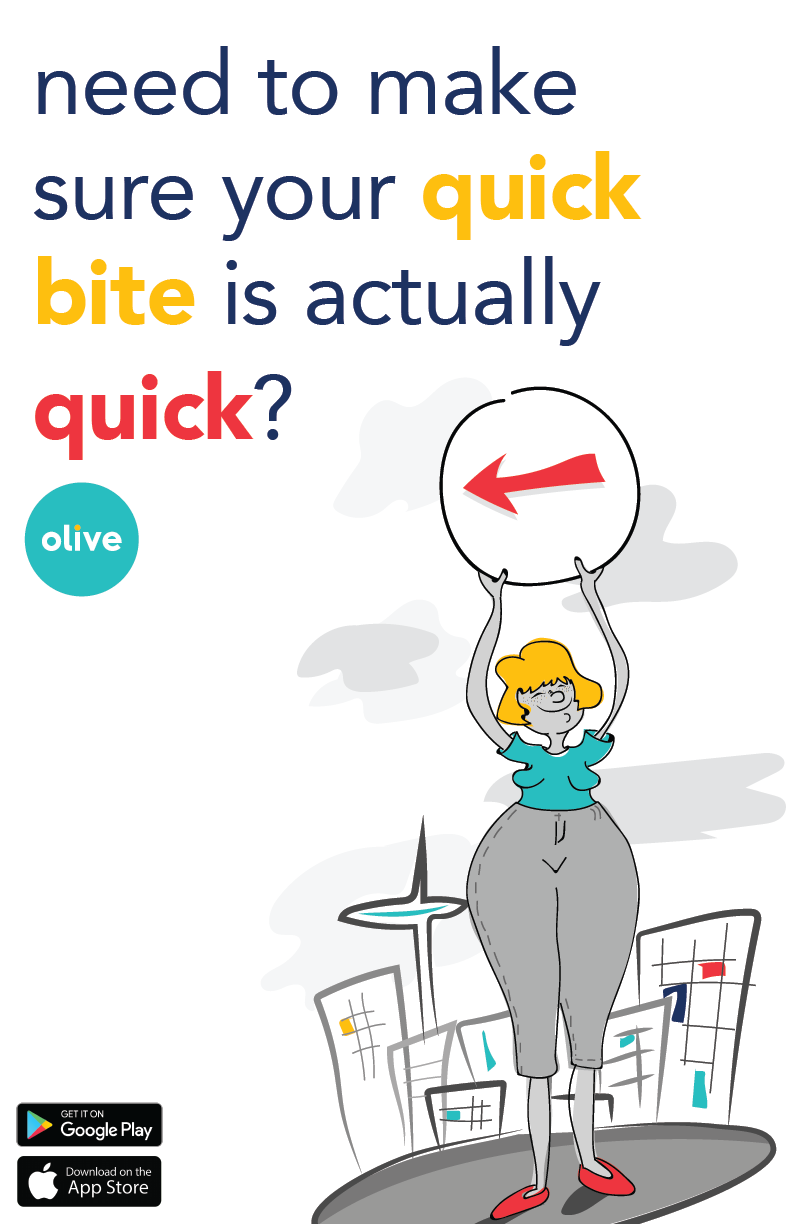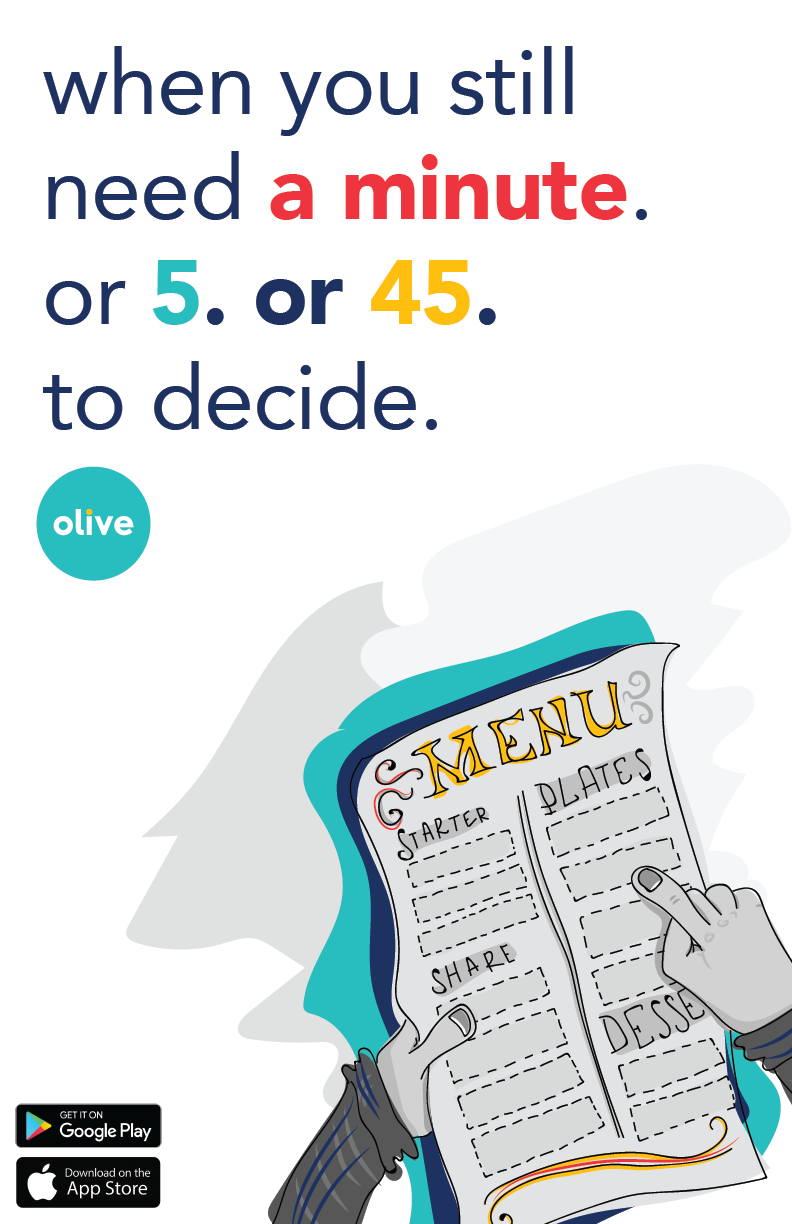 Mockup of the poster on a bus shelter